UPCOMING EVENTS 2023
More events are planned as 2023 progresses – check back (and follow us on Facebook) for news!

PNNMP REaches milestone in 2022!
Preservation Northern Neck & Middle Peninsula is pleased to announce its ten-year mark as an organization dedicated to the furtherance of historic preservation in Virginia's Northern Neck and Essex County. The all-volunteer, nonprofit charitable corporation was organized in 2012 but had been doing good works long before that as a branch of APVA/Preservation Virginia. It is particularly unique in its grant program which has awarded $48,146.00 to institutions and individuals to assist them in maintaining the treasures of the past. Grants are made annually to individuals and organizations for all aspects of building preservation and restoration and document, fabric and art conservation. This program expanded with recent generous support from Mason and Lula Cole Charitable Trust.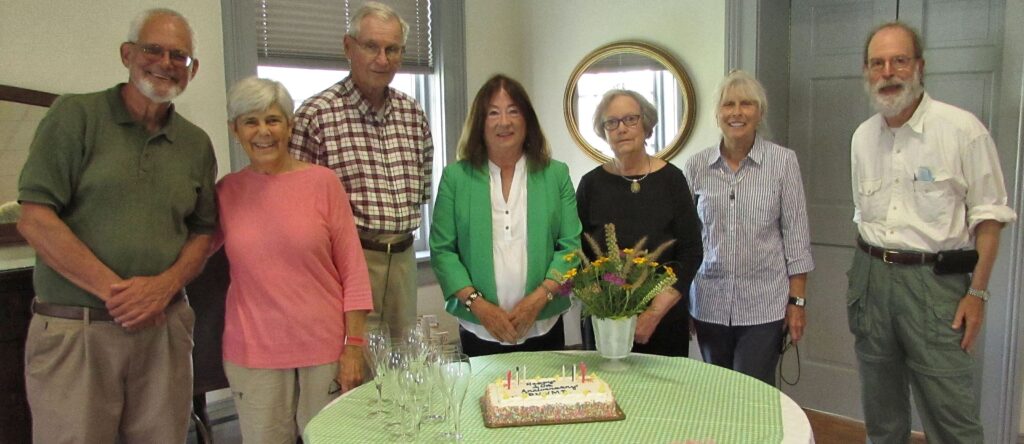 New Historic siteS book coming soon!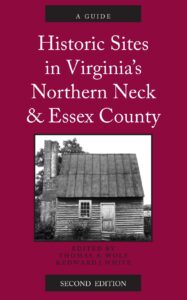 In 2020, PNNMP committed to producing a second edition of the popular "Historic Sites in Virginia's Northern Neck & Essex County," a treasure trove of information on houses built by the state's first inhabitants. The University of Virginia Press, who published the first edition, has agreed to publish this second one in coordination with PNNMP.  All of the counties have been re-inventoried, including diligent field and literature research.  We are pleased to report that 43 "new" sites have been located giving this new edition a grand total of 487 historic site profiles, along with expanded and updated material reflecting the most current knowledge of the historic sites.
Stay Informed
Despite the public health challenges of the last couple of years, PNNMP has continued its programs of speakers and tours.
On March 11, PNNMP held it's Annual Meeting.  Calder Loth, Senior Architectural Historian, Retired, Virginia Department of Historic Resources, spoke on the Palladian architectural tradition with a focus on its influence on Virginia architecture and specific examples on the Northern Neck.  A catered reception with light fare followed.
February 11 this year, Amy Connolly, Collections & Exhibits Manager, Stratford Hall, spoke on the conservation of a circa 1790 silk waistcoat owned by Thomas Lee Shippen (1765-1798.) The project to conserve the light green silk waistcoat trimmed in blue and yellow, with working pockets and a deep stand-up collar, received support from the PNNMP Competitive Grants Program in 2021. Its owner was a grandson of Thomas Lee (1690-1750), the original owner of Stratford Hall.
On February 28, David Butt spoke on Mitigation of Rising Damp at Yeocomico Church, 1233 Old Yeocomico Road, Tucker Hill.
In September of last year, we sponsored a tour of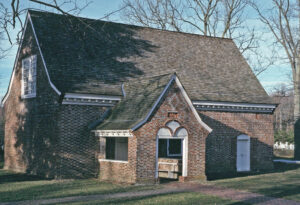 Yeocomico Church (1706) at 1233 Old Yeocomico Road, Tucker Hill, Virginia 22488. Yeocomico is the fourth oldest standing church in the Virginia. David Butt, a woodworker and preservationist, who is rebuilding the fabric of the church was the guide. The work he has undertaken exposed the original walls that have only been seen two times before. They date from 1655 and 1655 to possibly 1656.  Also on the tour was Arlington Farm (1790) in Kinsale, a late eighteenth century frame house owned by Page Lees Knight.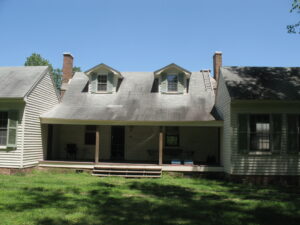 In January of 2023, Karen Hart, Executive Director of the Lancaster Historical Society/Mary Ball Museum, and Melanie Marquis, Programs and Operations Assistant, gave an overview of the Historic District in Lancaster, with a tour of the Old Clerk's Office and Old Jail.
We also are continuing our important grant program to help preserve the important historic resources of the Northern Neck and Middle Peninsula – one of the first settled areas in Virginia where George Washington was born.
Stay "in the know" and support preservation efforts in the historic Northern Neck and Middle Peninsula by becoming a member!